Tom Bowling (Violin)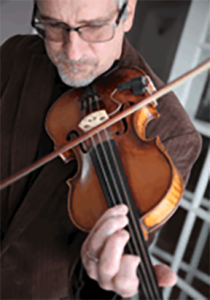 A Chicago native, Tom Bowling has played violin from youth, and earned a degree in violin performance from DePaul University. From 1977 to 1989, he performed full time in professional orchestras and opera companies in Georgia, North Carolina, Italy (Spoleto Festival), and Colorado. He was a member of the Denver Symphony and Central City Opera Company for seven years. Throughout his career, he has maintained an active schedule with chamber music ensembles and a variety of jazz and rock groups. He is currently the Director of Orchestras, Assistant Band Director, Guitar Instructor, and AP Music Theory Instructor at Glenbard South High School in Glen Ellyn, Illinois. Tom plays with energy and musical sensitivity. His head-turning solos have been a feature of CR6 since 2010.
Gary Cleland (String Bass)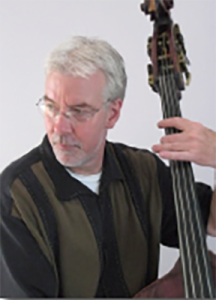 A lifelong Chicagoan, Gary Cleland is classically trained. He studied at the Chicago Musical College of Roosevelt University and privately with current and former members of the Chicago Symphony, as well as other noted professionals such as Warren Benefield, Joe Guasafeste, Jim Palacek, Brian Ferguson, Jack LaSpina. Early in his career, Gary performed in the Chicago Lyric Opera, Basically Bach, a number of the local symphonic orchestras, and various jazz groups, as well as in the pit for many of the musicals that came through Chicago's top-rated theaters. He is sought out by singer-songwriters, folk and jazz groups for his versatility. As a founding member of CR6, he finds the array of international musical influences in the repertoire as an opportunity to draw upon the full range of his musical background.
Elliott Delman (Guitar)
Elliott, a native Chicagoan who joined Compass Rose Sextet in 2018, has devoted his life to imaginative and distinctive composition and musicianship. His early musical success brought him to Europe. During the three years he lived in France, he was exposed to a wide range of music, which has influenced a rare versatility. As a guitarist, he has performed with Bonnie Koloc, Dan Fogelberg, Alaric Jans, Jim Schwall, Thom Bishop, Megon McDonough and David Hawkins, among others. Elliott's album credits include composing, performing, and orchestrating for Richie Havens, Bonnie Koloc, Dan Fogelberg. His songs have been featured on ABC-TV's General Hospital, Grey's Anatomy webisode—"Seattle Grace on Call"—and on the newly released CD, Dan Fogelberg—Live at Carnegie Hall. Elliott currently serves as communications manager for the Community Church of Lake Forest & Lake Bluff, and produces and performs regularly in their musical worship services.
Larry Howe (Mandolin)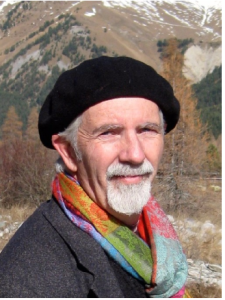 A native of Boston, Larry Howe played guitar in a variety of bands in the college and club circuit in the 1970s. Between gigs, he studied guitar and theory with Steve Cantor and Will McFarland. Then he took a long hiatus from performing. After moving to Chicago in 1995, he took up the mandolin, intrigued by the new acoustic music of David Grisman, Joe Craven, Don Stiernberg, Matt Flinner, and then inspired by taking workshops with Stiernberg and Flinner. This led to the formation of a precursor to CR6, which in one form or another has been together for 17 years. Exploring a wide range of musical possibilities with CR6 has helped him grow as a mandolinist, but especially as a writer and arranger. His extensive travel during the last 10 years has given him an opportunity to encounter other musical traditions and elements to incorporate into CR6's evolving songbook.
Atiba Y. Jali (Percussion)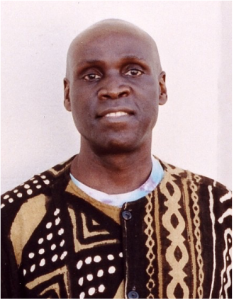 Atiba Jali joined CR6 for their first performance, and his percussion has been a key component of the band's sound ever since. Atiba is a master drummer and teacher of various African instruments including the djembe, kalimba, bataphone, berim-bau, shekere, yidake, and harp. He has performed and conducted workshops on the history of African music in schools, libraries, museums, and community centers throughout the Chicago area. A talented multi-instrumentalist, Atiba has also performed and recorded extensively on guitar, bass, keyboards, and saxophone, as well as the full range of percussion instruments. As the owner of Sound Creations recording and production studio, he has produced and composed music for local artists, television, radio, theater, and independent film.
Andy Stees (Violin)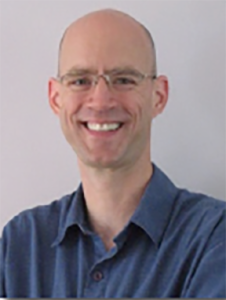 A long-time Chicago resident, Andy was raised in a musical family. He took up the violin at age 8, studying over the years with Susan Starrett and Angel Reyes. His classical beginnings laid the foundation for wide array of musical experiences, playing at different periods with the St. Olaf College Orchestra, the classical quintet FÜnf, and the urban-folk group Fate Saved Us. His violin has taken him to the Mozarteum in Salzburg, Austria, the Corn Palace in Mitchell, SD, Chicago's Orchestra Hall, as well as contemporary music venues like Schuba's and Fitzgerald's. Andy draws his musical inspiration from a similarly broad range of influences: Mozart and Mahler, Coltrane and Django, Sonic Youth and Yo la Tengo. This musical variety complements the life he enjoys with his wife, Cheryl and daughter, Eva.